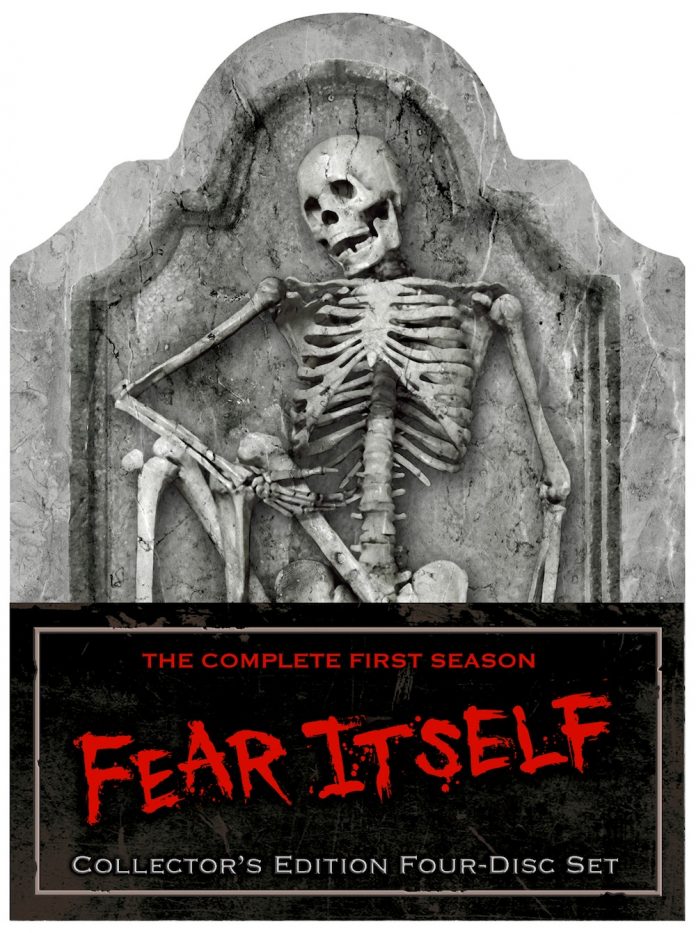 Fear Itself was a poor man's Masters of Horror, with all of the talent but little of the bite of that Showtime program. And yet, it was still refreshing to see a weekly dose of horror on network television, so I was bummed when NBC pulled it after only 8 episodes in the summer of 2008 in favor of a little thing called "the Olympics." Damn you, Michael Phelps and your hydrodynamic head!
I'd hoped that NBC would bring the show back after the games were done, but I guess that would've eaten into their target demographic's nightly dose of Deal or No Deal. It wasn't until the fall of 2009 that the five "lost" episodes were released on DVD, and I finally got a chance to see "Something with Bite," one of the rare depictions of black werewolves (lupus urbanus), aside from The Beast Must Die, Michael Jackson's "Thriller" video, Kevin Grevioux from the Underworld movies and, sadly, Bloodz vs. Wolvez. I think there was a black guy in Skinwalkers who didn't do much.
Black Horror Hall of Fame director Ernest Dickerson (who also helmed Masters of Horror's "The V Word") directs the tale about Wilbur (Wendell Pierce), a mild-mannered veterinarian who's life is stuck in a rut: going through the motions at work, shoving doughnuts into his mouth as he watches TV at home and lacking the energy to have sex with his bootylicious wife (the ever-horny Paula Jai Parker). One day, someone brings into his clinic an unusual "bear" that was hit by a car. Only…this was no bearing accident. The bear, it turns out, is a werewolf, and before dying, it bites Wilbur.
Soon, Wilbur's energy, confidence and sexual drive return, along with a tail, pointy ears and razor-sharp claws. Wilbur feels great, but as bodies start to pile up around town — including a couple of people he knows — he begins to wonder if he's responsible. Wondering the same thing is a suspicious homicide detective, as Wilbur finds himself forced to solve the murders in order to (hopefully) clear his own name.
As you might expect from a script written by John Landis' son, "Something with Bite" is heavy on comedy — although it's lighter on horror than it should be, certainly lighter than An American Werewolf in London. Refreshingly, race is never an issue; Wilbur is just an average upper-middle class guy with a loving, non-'hood-dwelling family.
Dickerson handles the comedic elements well, as he did with Demon Knight, but the episode suffers from a low budget that can barely afford shots of the mediocre werewolf design (maybe a good thing) and a story that peters out in the end with a silly twist. Pierce, meanwhile, shines with great comedic timing; it's a shame the script couldn't have taken more advantage of his skills. Still, it's not the worst of the Fear Itself episodes; more like middle of the "pack." HAHAHAAAAA!!! See what I did there? Yay me.