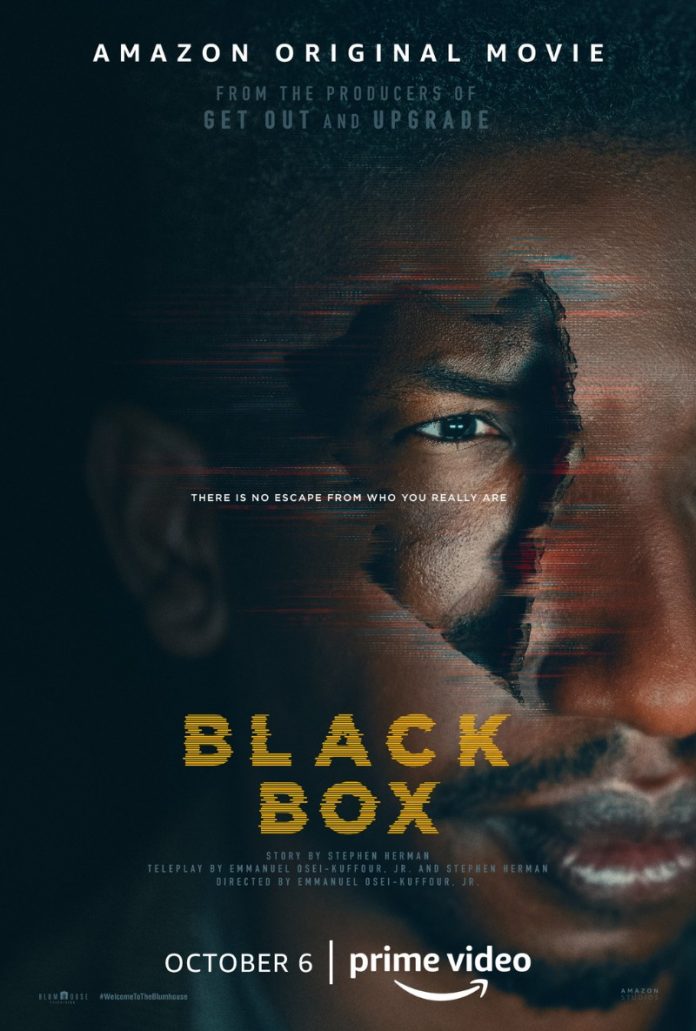 Buried within an avalanche of horror offerings featuring black folks during the Halloween 2020 season (including Antebellum, Bad Hair, His House, Spell, Vampires vs. the Bronx, Don't Look Back, Synchronic and Kindred, plus family offerings The Witches and A Babysitter's Guide to Monster Hunting and the ubiquitous TV series Lovecraft Country) was Black Box, perhaps the most unassuming of the bunch but also, when all is said and done, one of the best.
This little mind- and genre-bender had to compete for attention not only on the suddenly bustling black horror market, but also within the quartet of feature films released on Amazon Prime as part of its "Welcome to the Blumhouse" series from horror producer extraordinaire Jason Blum. Upon initial glance, it admittedly doesn't stand out beyond featuring the familiar face of Phylicia Rashad, and there isn't a lot of action or eye-popping visuals around which to build a glossy trailer, but it has two things that most movies struggle to attain: a heart and a brain.
The smartly written feature film debut from writer-director Emmanuel Osei-Kuffour, Jr., Black Box is as much drama and science fiction as it is horror, as it traces the journey of a man named Nolan (Mamoudou Athie) who's lost both his wife and his memory in a car accident. After awakening from a coma, he finds himself a single parent struggling to reconnect with his precocious daughter Ava (Amanda Christine) while trying to piece together his former life from the fleeting shards of memories inside his brain.
To aid in this process, he visits Dr. Lillian Brooks (Rashad), a specialist in the field who thinks she can help him regain his memory. Using an experimental device she dubs the "Black Box," Dr. Brooks uses a combination of hypnosis and virtual reality to allow Nolan to place himself back into the events of his past. Unfortunately, what he finds aren't always happy moments. Nolan begins to question what kind of man he was, and his urgency to uncover the truth is hastened by a shadowy, ghoulish figure (played by Troy James, the body-twisting actor who was the Jangly Man in Scary Stories to Tell in the Dark, Baba Yaga in Hellboy and Pretzel Jack in Channel Zero: The Dream Door) seemingly pursuing him through his memories…and even bleeding into his current life.
If there's such a thing as "tear-jerking horror," Black Box might be it. It explores issues of grief, regret and the dynamics between parent and child and husband and wife in a way that's alternately heartwarming and heartbreaking. Osei-Kuffour's directorial style is intimate, with liberal use of handheld cameras, drawing us into the central relationship between Nolan and Ava and the wrenching difficulty of bonding with someone you don't fully remember. Athie and Christine excel in their roles, the former a gangly, relatable everyman and the latter a charmer beyond her years.
Horror-wise, though, don't expect a whole lot; it plays more like a feature-length episode of Black Mirror. In fact, Black Box feels in line with a recent run of small-scale black sci-fi films grounded in social issues and personal relationships — including Don't Let Go, See You Yesterday, Fast Colors, Kin and Sleight. As such, genre fans might find themselves a bit restless in the first half of the movie as it settles into its fantastic elements, but once the big reveal occurs midway through, the stakes are ratcheted up, and it's a tense ride until the end.