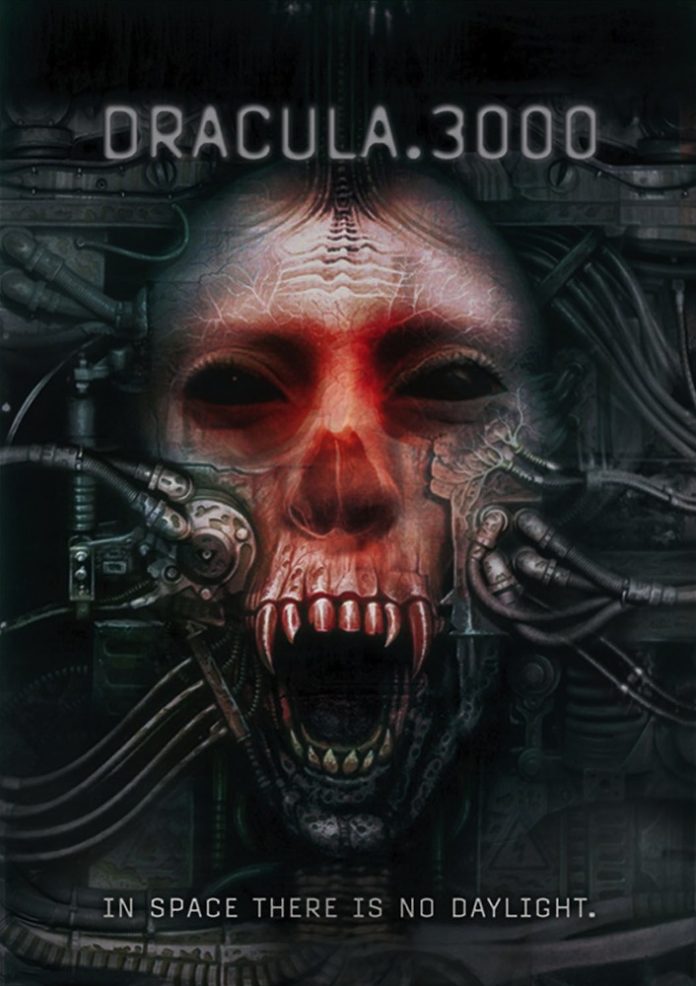 Coolio. Tiny Lister. Casper Van Dien. Erika Eleniak. I haven't seen this many B-grade actors since Circus of the Stars. And the sad thing is, this movie is beneath even them. In one of the biggest casting stretches since Tara Reid played an anthropologist in Alone in the Dark, Coolio is 187, who supposedly had a 187 IQ before smoking it away on pot. Lister, meanwhile, plays Humvee, a horny, loud-mouthed, selfish bully (surprise, surprise).
The black characters spend much of the movie lusting after the white female crew members: Lister fools Mina (Alexandra Kamp) into thinking he's hurt, then kisses her; Coolio, after being turned into a vampire, says to Eleniak, "Did I ever tell you how many times I see you and want to ejaculate all over your bazonkas? Or the times I…stroked my anaconda and dreamed about your snow white ass?"
They're also greedy, the main proponents of salvaging and selling the ship that they find (You know, the one with the vampire?), dismissing the white women's concerns with chauvinistic gall: "Woman, are you insane?" Lister tells Eleniak. "Raise your hand if you wanna talk next time." To top it all off, inane racial comments like "All this blood sucking stuff, that's some white people shit" abound. Comedy, thy name is Tiny Lister.
Aside from the ridiculous plot (a planet of vampires called Transylvania; a 30th Century descendent of Van Helsing) and terrible dialogue, the acting is wooden (even from these "actors") and the action is non-existent. Plus, Langley Kirkwood is one of the lamest incarnations of Dracula in cinematic history, complete with ridiculous oversize-collared cape, white powder make-up and red lipstick.
Apparently, all of the meager budget went to the stars and the cover art. The best thing that can be said about Dracula 3000 is that Lister — and not Van Dien — actually survives with Eleniak until the end (although ultimately the space ship explodes, killing everyone…appropriately). But perhaps the saddest thing about film is that its director once helmed Sarafina and Cry, the Beloved Country.